Regular price
Sale price
$29.70 USD
Unit price
per
Sale
Sold out
30% Gratitude Sale Discount Applied at Checkout
Belly Balm, a little play on words to express that the herbs we often think about using on external wounds, work the same internally on our gut. Belly-bomb is an herbal tea latte designed to rapidly heal gut issues. I am very excited to share this one with you, it has been a work-in-progress for a long time.
This tea may help support:
•Digestive health
•Wound healing from the inside out
•Strengthening and moisturizing the gut lining
•May help treat leaky gut
•healing stomach ulcers
•healing psoriasis and eczema
• improved mood and cognition
*all ingredients are organic* 
Comfrey: my number one herb for leaky gut and damage to the gut lining. Comfrey contains the nutrient called allantoin which promotes rapid cell growth and increasing white blood cells strengthening immunity and giving rise to new collagen and new connective tissue. This was a favorite herb of traditional folk medicine and has long been known as "bone knit"
Licorice root: aides in the simulation of nutrients which helps build blood and aides in building strong muscle tissue. It is an antispasmodic and anti-inflammatory which helps relieve gastric ulcers. It also is detoxifying and cleans the blood and the liver.

Calendula: it improves digestion and absorption. It reduces inflammation in the gut wall and helps fight against amoebic infections and worms. It also helps heal pelvic and bowel infections. Its gentle but helps with clearing and healing the gut wall. It is an herb known as of vulnerary which means it is wound healing.

Chamomile: this helps soothe stress-related to digestive troubles and aids in indigestion heartburn, acidity and it is anti-ulcer.

Marshmallow root: this is a mucilaginous root, which means that it creates a gel-like substance that helps coat and soothe mucous membranes of the digestive tract. This helps fight against IBS and constipation. It also has anti-inflammatory properties helping heal colitis gastritis and ulcers.

Plantain: this herb helps counter inflammation in the belly. It helps with diarrhea, gastritis, colitis and various stomach infections. It's a wound healer that helps repair damaged tissue along the gut wall.
Share
View full details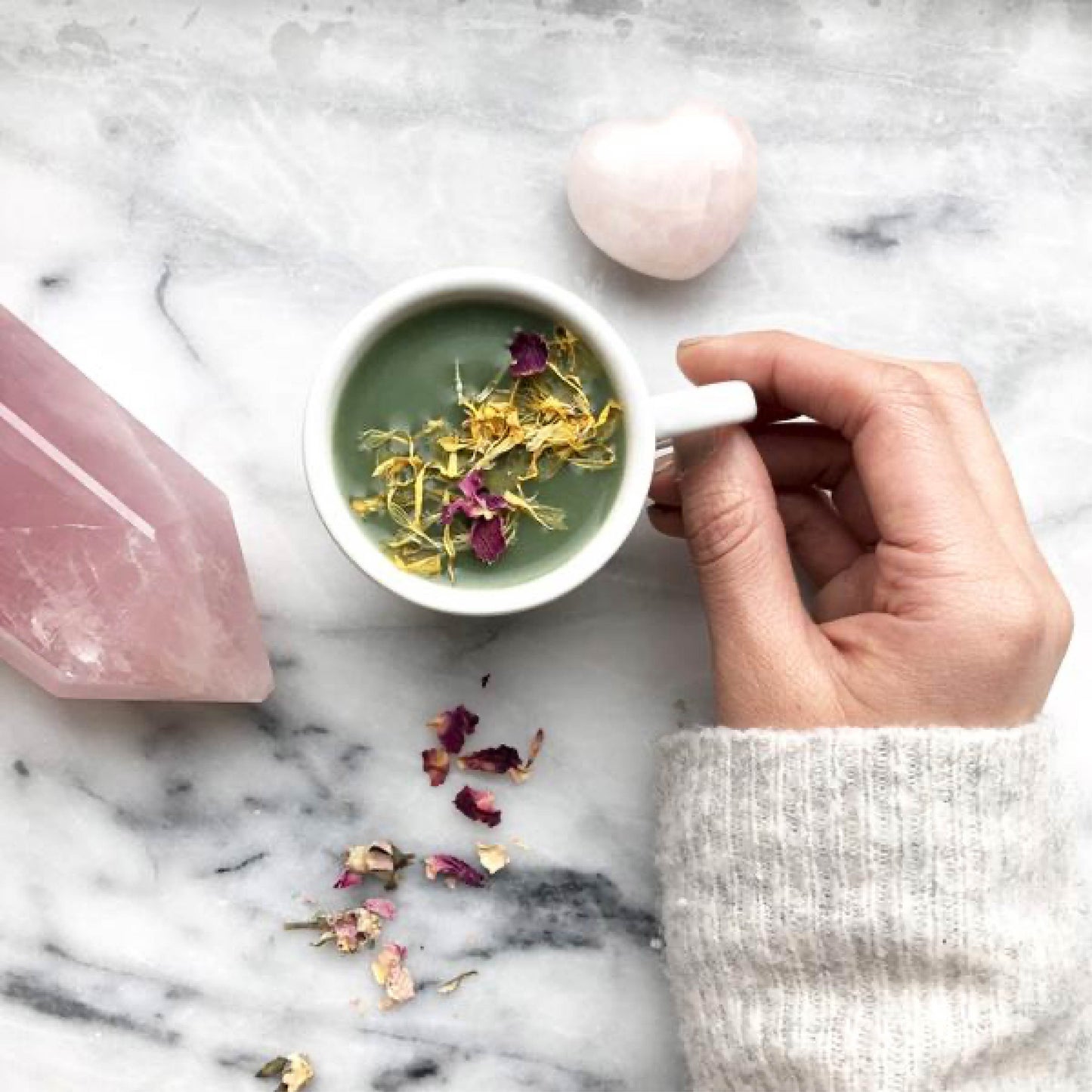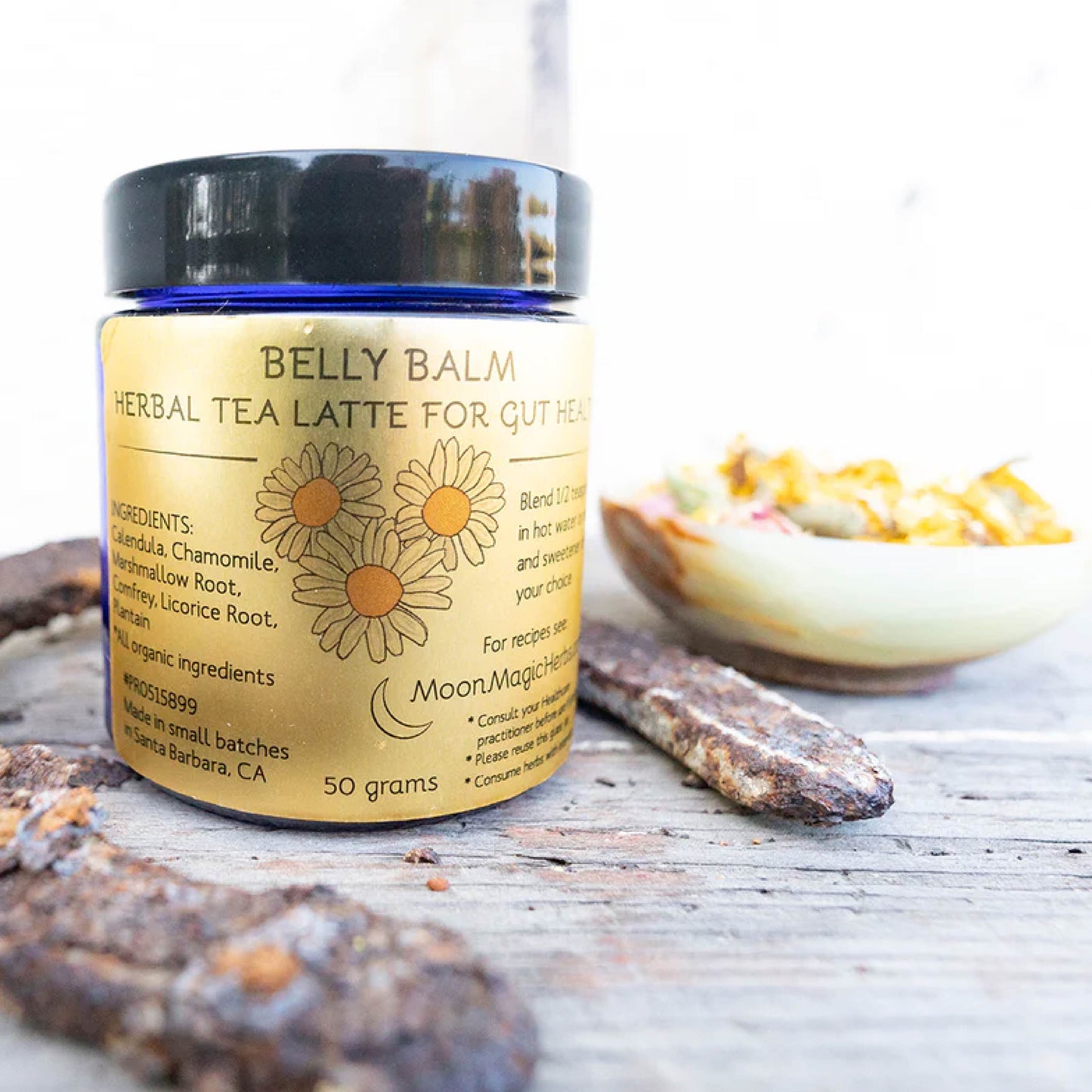 Consciously Curated
All of our products are carefully curated on the basis of clean, sustainable, and conscious goods to support your healthy lifestyle. We believe that what products you choose to put in your life matter, which is why we source our products from brands that prioritize sustainability and ethical practices.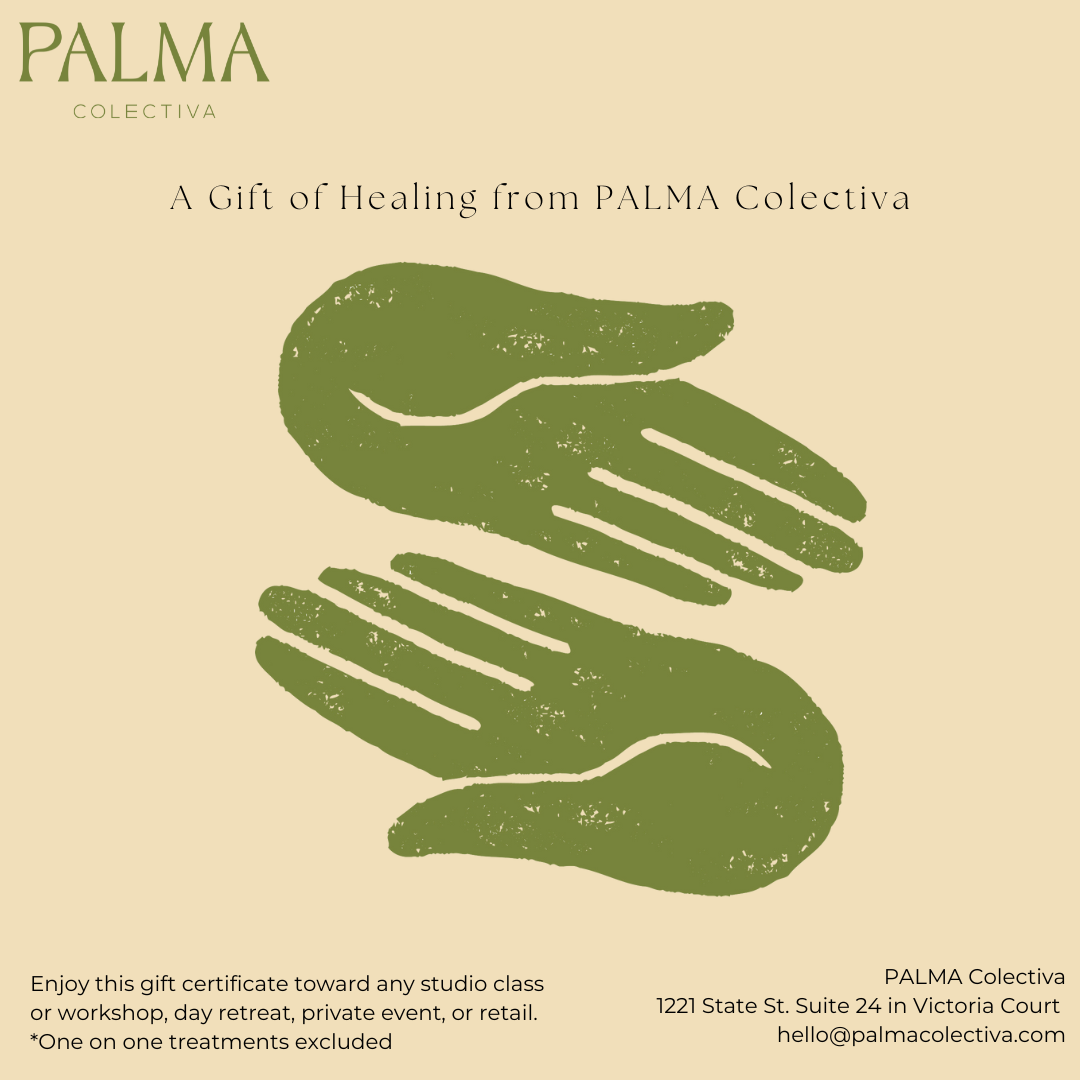 Gift of Healing
Give the gift of healing with our PALMA Colectiva gift card. Available for all classes, workshops, treatments, events, and retail.
Give